Posts Tagged: Outdoor Pet Safety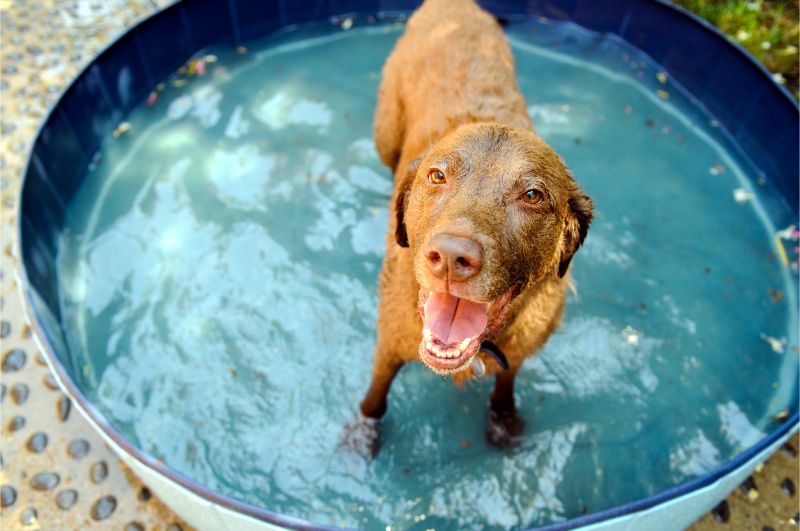 For dogs that love the water, going for a swim on a hot day is a real treat and one of the best parts of summer! However, finding a safe place for your pooch to splash around in is another issue entirely. Should your dog swim in a chlorinated pool? What about a local lake or river? Is it safer to just fill up a kiddie pool in the backyard?

At Lone Tree Veterinary Medical Center, we want pets to get plenty of exercise and bonding time with their owners. With careful observation, appropriate safety measures, and a little common sense, you might find swimming to be an enjoyable activity for you and your furry pal!
Continue…
Although it may not be obvious just yet, Colorado's flora and fauna will soon begin waking up after a long winter's sleep. Homeowners everywhere are also preparing for the warmer days when there will be grass to mow, compost to turn, and landscaping to prune.

As we settle in for another season of tinkering around in our garage and backyard, it's important to keep your pet's safety in mind. Many of the chemicals we commonly use for outdoor maintenance can injure or even kill a pet. Although you may not expect your pet to get into trouble in your garage or yard, pets can be known to eat just about anything, so protecting them from outdoor pet toxins is essential.
Continue…
Becoming separated from a beloved pet is a scary thought for responsible pet owners everywhere. Most of us do whatever we can to prevent our pets from becoming lost; leashed walks, fenced-in yards, keeping pets indoors, the list goes on. But despite our best efforts, accidents can and do happen, and even the best behaved pet can wind up missing.
Having your pet microchipped may be the best way to increase the odds of being reunited with your pet, should he or she become lost. Continue…