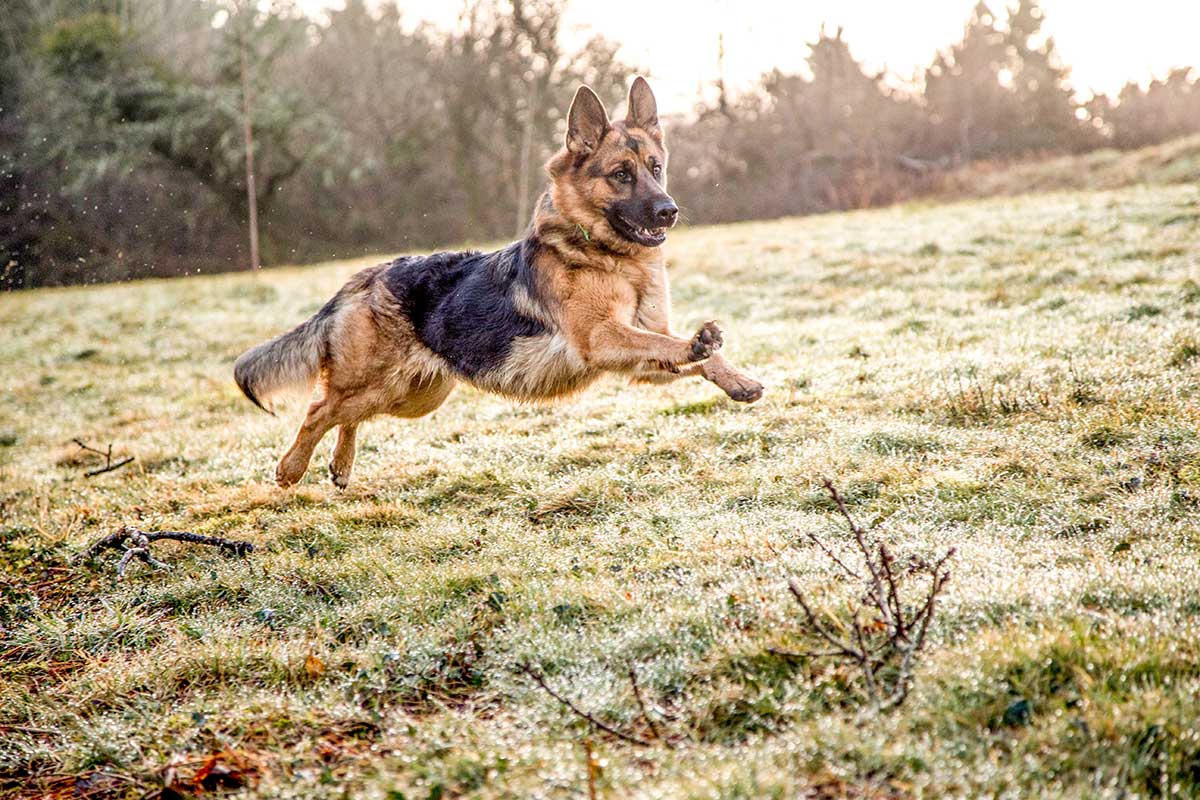 Lone Tree Veterinary Medical Center offers many orthopedic procedures for pets. Veterinary orthopedic surgery can help treat bone, joint, and spinal injuries. We utilize many effective technics, including bone plating, pinning, and fixation in order to provide the best opportunity for our patients to regain normal mobility.
The orthopedic surgeries we perform include:
Fracture repair
Certain hip surgeries
Knee surgery (ACL tears, patellar re-alignment)
Elbow surgery
Shoulder surgery
Foot and toe surgeries
Certain back surgeries
Orthopedic Emergencies
If your pet is suffering from an orthopedic emergency, we have procedures that are designed to stabilize fractures, treat tissue injuries, and help ensure rapid recovery. Our emergency care hospital and expert staff are here to take care of all of your pet's critical needs during our regular business hours.
TPLO Surgery for Your Dog
The Tibial Plateau Leveling Osteotomy (TPLO) is performed on dogs (sometimes cats) that have injured or torn their cranial cruciate ligament (CCL in pets, ACL in humans). These tears can be the result of poor knee conformation, overuse, acute injury, or natural aging.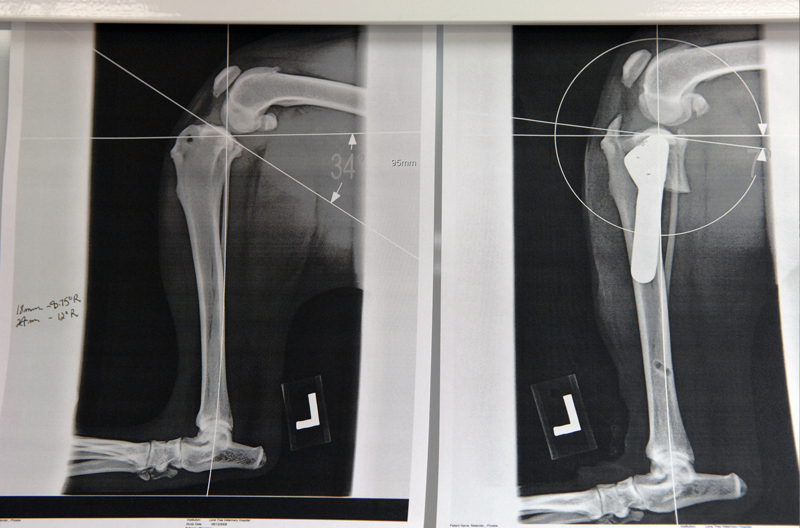 We use an orthopedic examination and x-rays to determine whether or not a CCL is torn and to what extent. Once the diagnosis is established, we determine whether the TPLO procedure will provide the best surgical solution.
The Tibial Plateau Leveling Osteotomy (TPLO) is one of the most widely used procedures for repairing a torn CCL in dogs. Instead of just repairing a CCL tear and leaving it susceptible to re-injury, the TPLO corrects the underlying conformation problem of the knee by permanently removing the stress on the supporting ligaments. This greatly reduces the chance for ligament damage in the future. It also allows the pet to resume a normal, active life.
Over the years, our TPLO certified surgeon has helped hundreds of dogs regain active lives with this procedure and it is our gold standard method for correcting CCL problems.
If you think your dog is suffering from an injury to its CCL, contact us today to arrange a consultation. We will discuss your options and determine the best solution for your dog's long term mobility. Read more about the TPLO here.