Lone Tree Veterinary Medical Center also offers orthopedic procedures for your dog or cat. Veterinary orthopedic surgery can help treat genetic and developed bone, joint and spinal injuries. We utilize the newest and most effective bone plating and pinning and fixation methodologies to ensure the best patient care.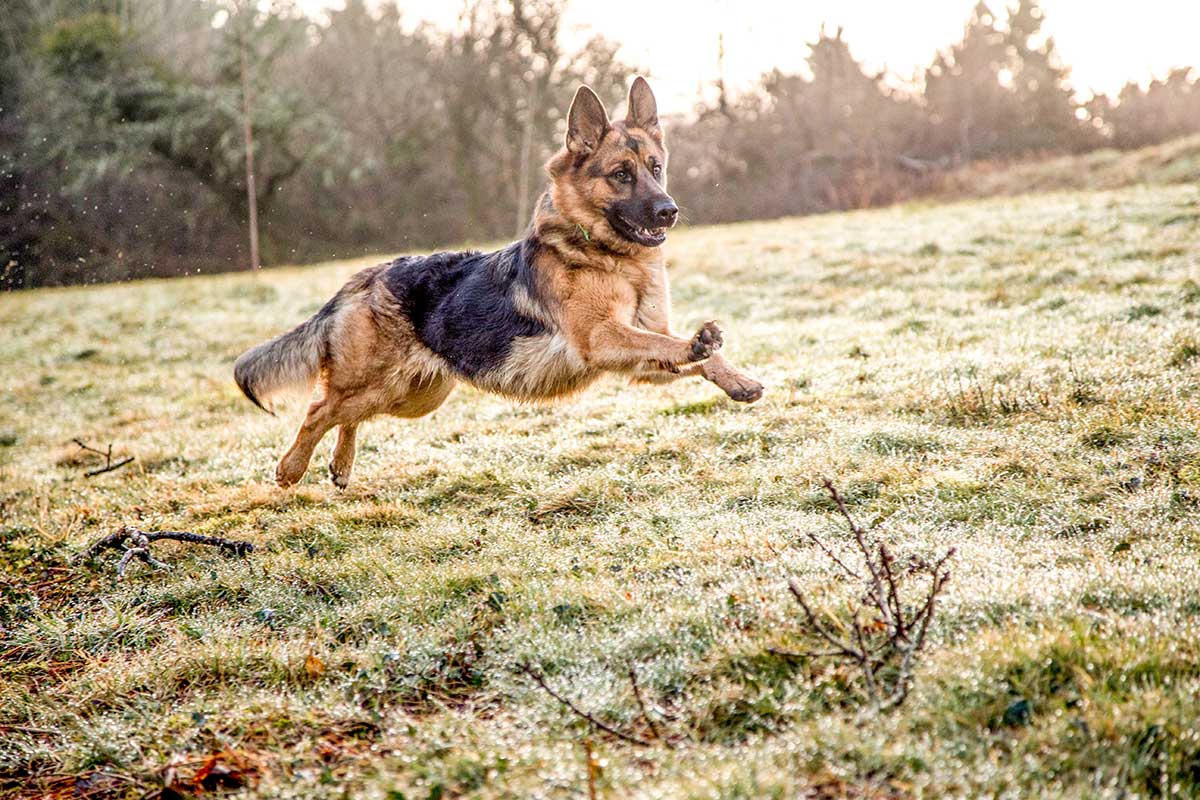 Some of the orthopedic surgeries we perform include:
Fracture repair
Certain hip surgeries
Knee surgery and TPLO
Elbow surgery
Shoulder surgery
Carpal, tarsal surgery
Certain back surgeries
TPLO Surgery for Your Dog
Tibial Plateau Leveling Osteotomy surgery, or TPLO, is performed on dogs that have torn their cranial cruciate ligament, also known as the dog ACL.
If you're wondering where your dog's ACL is, look at his or her legs from the side. When your dog is standing, you may notice that the knee is always slightly bent. This bending means that the ACL inside the knee joint always has tension and weight on it, which makes the ligament susceptible to injury. Because of this, ACL injury is one of the most common orthopedic issues dogs face.
TPLO surgery is the gold standard in ACL repair, as it permanently corrects alignment problems of the knee—the most common cause of ACL problems in dogs.
TPLO surgery removes the stress that results from an ACL injury and re-stabilizes the knee. During surgery, our certified TPLO surgeon will cut the bone and rotate the tibial plateau so that there is no longer any sliding between the femur and tibia. He will then anchor the new position by attaching a titanium plate to the tibia. After this joint stabilization is complete, your dog will be able to use the leg again in a matter of days.
If you think your dog is suffering from an injury to his or her ACL, contact us today to set up a consultation. We will discuss your options and determine if surgery is the best solution for your dog companion.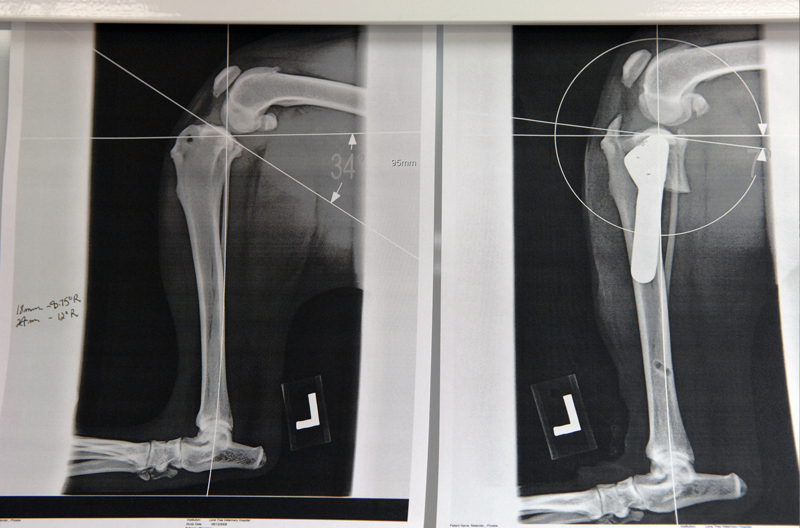 Orthopedic Emergencies
If your pet is suffering from orthopedic trauma, we have procedures that are designed to stabilize fractures, treat tissue injuries, and ensure rapid recovery. Our emergency care hospital and expert staff are here to take care of all of your pet's critical needs, during our regular business hours.