Outstanding Pet Care Services
Since 2001, Lone Tree Veterinary Medical Center has been meeting the pet care needs of pet owners from all over the South Denver metro area. With our wide array of services and our skilled and friendly team of dedicated professionals, we approach each day with a commitment and passion for making pets' lives better.
We understand that choosing the right veterinary facility is one of the most important decisions you will make for your pet. We work hard to earn your trust and confidence. It is our hope that Lone Tree Veterinary Medical Center will be the right choice for all of your pet care needs.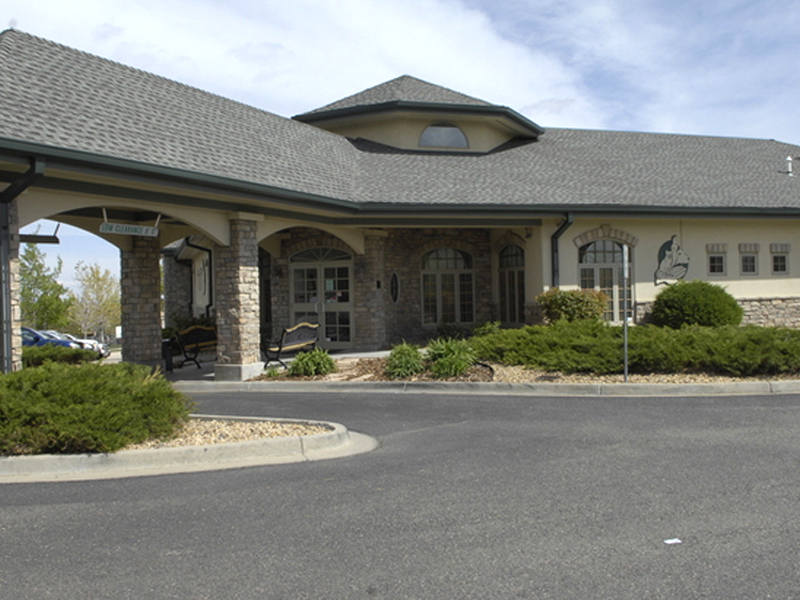 Our Philosophy
There are several reasons why our approach to animal care is top notch. First, we firmly believe that all pets deserve to have a good life. It is the foundation of our commitment and passion for providing comprehensive state-of-the-art care that is customized for every pet that we see.
Our goal is to help you keep your pets happy throughout their lives with preventive care that helps ward off disease and illness, and to be available for your pets with the expertise your pets need when more care is required.
Along with our commitment to excellence, we are committed to comprehensive care, and have provided boarding, grooming, and behavior training services for pets since the first day we opened—all within our facility and with the same degree of professional commitment.
In addition to our expertise and skill, we strive to bring compassion to every facet of your pet's care. Regardless of what help or service your pet needs, we genuinely care about your pet's well-being. We treat each patient like one of our own and will take all necessary measures to ensure that your pet has minimal discomfort and that you have minimal worry.
Finally, we emphasize your involvement in your pet's health and provide additional information and resources that can help you better understand your pet and provide the care your pet needs when at home.
With our AAHA® accreditation and a compassionate, personal approach, Lone Tree Veterinary Medical Center exceeds the highest standards of care in the field of veterinary medicine.
We look forward to having your pet join our extended family of furry friends. Please check out all of the veterinary care options and other wonderful services we have to offer and give us a call to set up an appointment for your pet today.