Regular Preventive Care Exams: The Key To a Healthy Pet
Whether your pet is new to the family or has been a family member for many years, regular checkups are key to caring for your pet's health. Our preventive care check-ups provide the opportunity to catch problems early on, before they become difficult, chronic, or expensive to treat. We recommend that pets under six years of age have one physical exam annually, and pets six years of age and older have a physical exam every six months.
We tailor our preventive care exam to meet your pet's unique needs. This includes a thorough nose-to-tail physical exam, dental care recommendations, preventive blood screens, and other diagnostic tests to check for signs of disease. Depending on your pet's age, your preventive care visit may also involve other issues of concern including vaccinations, diet and weight management, micro-chipping, medications, spaying and neutering, house training, and behavior. Our goal is to take the time to get to know your pet and address any questions you have about your pet's care.
To learn more about the many ways we help pets stay healthy and feel their best, take a look at the many services we offer and schedule an appointment for your pet today!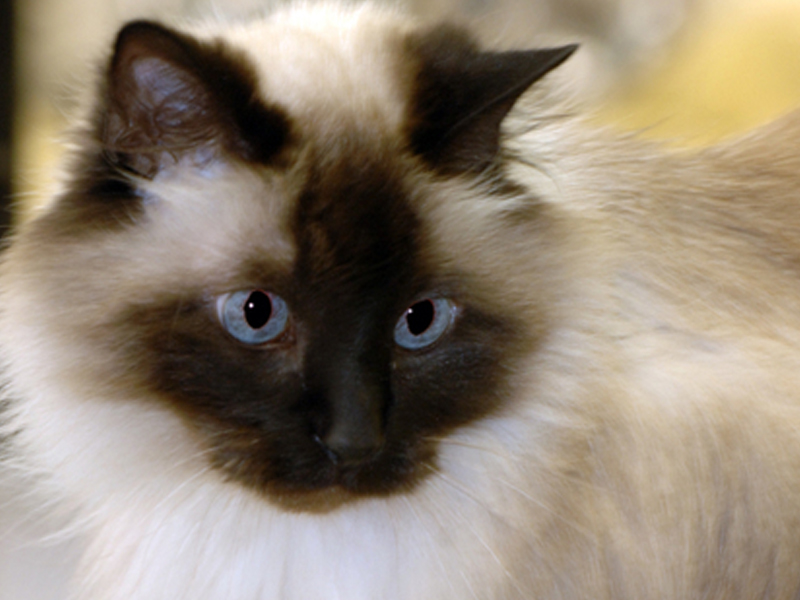 Preventive Care Exams for Every Age
During your pet's exam, one of our skilled veterinarians will perform a thorough nose-to-tail assessment that includes the following:
An evaluation of the teeth, oral cavity, and throat
An examination of the eyes and vision
An examination of the ears for infection, mites, allergic reactions, and other health issues
An examination of the respiratory system
A heart assessment
A lymph node assessment
A dermatological exam
An evaluation of joints and muscles for arthritis and other orthopedic conditions
An external examination of the body for growths and/or other abnormalities
We will also check for internal and external parasites, as well as heartworm disease. In order to prevent the transmission of parasites from another animal to your pet, a member of our staff will recommend parasite prevention products that safely and effectively prevent parasite infections.
Ultimately, our goal is to help prevent illness and disease. Through regular check-ups and communication, we can work together to ensure that your pet is receiving optimal care and attention.
Care For New Puppies and Kittens
We believe that a young pet's first visits at our facility are important, as this is when we establish key benchmarks for your pet's present health status and establish a foundation upon which to build as your pet grows and matures. It is also when we begin a special, caring relationship with your pet that will continue throughout its life.
Staying on schedule with your puppy or kitten's initial vaccine series helps ensure that your new friend is off to a healthy start. We also encourage socializing your pet and incorporating behavioral training to help your pet adapt to an often confusing world of humans and other pets.
For additional information on socialization and other behavior training for your pet, please visit our Behavior Training page or contact our Pet Behavior Specialist.
Preventive Care for Senior Pets
Our senior and geriatric care focuses on pets that are six years of age and older, which is the time when pets have entered their golden years and many age-related problems develop. It is important that senior pets have a physical exam every six months, as this helps us identify and address problems before they become chronic or difficult to manage. Together, we will work with you to help your senior pet live a healthy life throughout its golden years.
Vaccinations for Protection From Disease
Vaccinations protect your pet from infectious diseases, some of which are life-threatening and/or transmissible to humans. Consequently, vaccinations are a fundamental part of your pet's preventive healthcare plan and the first line of defense against many illnesses that can jeopardize your pet's well-being. Vaccination requirements and protocols can vary, depending on the pet's species, age, or health limitations. Our veterinarians follow appropriate guidelines, and consider your pet's age and lifestyle when determining the best vaccine protocol for your pet.
Required/Recommended Vaccinations for Dogs
Distemper
Adenovirus
Parvovirus
Parainfluenza
Leptospirosis
Rabies
Bordetella
Note: We also offer canine influenza, Lyme, and rattlesnake vaccines when appropriate.
Required/Recommended Vaccinations for Cats
Feline Herpes Virus I
Calicivirus
Panleukopenia
Rabies
Note: We will recommend a Feline leukemia vaccine if your cat is at risk.
Importance of Nutrition
Every pet has unique nutritional needs, depending on its age, activity level, and overall health status. During your pet's exam, our veterinarian will address your pet's weight and body conditioning score, and discuss your pet's current food and feeding schedule. Since your pet's diet is an important part of its preventive care, we will discuss the foods that will best meet your pet's nutritional and weight management needs. You can learn more about selecting the right pet food for your pet here.