Good dental hygiene is essential to your pet's overall health and wellness. Without proper dental care, your pet can face a number of health problems, from bad breath to deadly systemic disease. Luckily, the experts at Lone Tree Veterinary Medical Center are here to provide high-quality preventive dental care for your dog or cat.
State of the Art Dental Care
Our team is proud of the quality of dental care we offer to pets in our community. Our comprehensive dental services include full mouth digital x-rays with our specialized dental imaging equipment, extractions, root canals, polishing and much more. Our facilities carry top-of-the-line dental tools and state-of-the-art equipment to make sure your pet is receiving the best possible comprehensive care.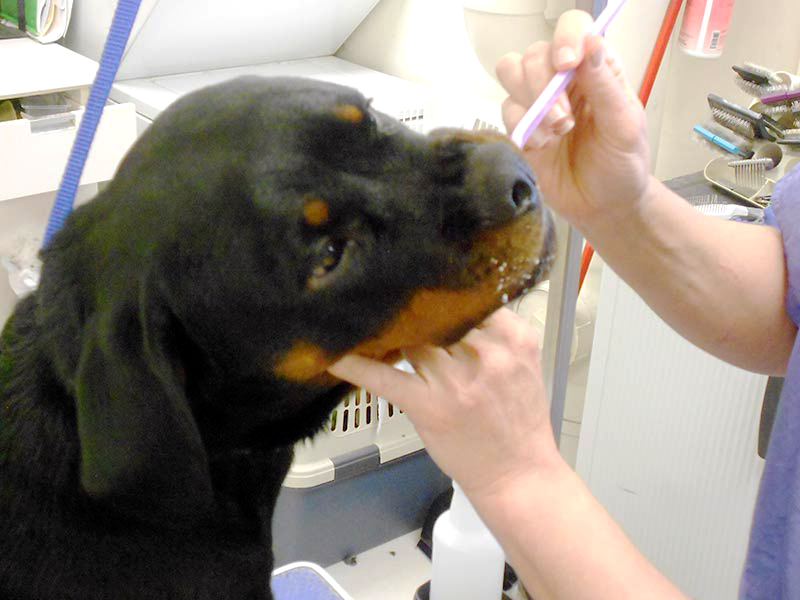 Additionally, our team of veterinarians and technicians are certified to perform any dental care your dog or cat may need. There will be a qualified veterinarian, veterinary hygienist, and veterinary anesthetist at every procedure. All dental procedures are performed under proper sedation and anesthesia.
Preventive Care Is Key
When it comes to your pet's dental care, consistency is key. Daily tooth brushing is best, however, you should set up regular checkups and teeth cleanings with us when needed to ensure a happy and healthy life for your animal companion. Regular dental care will not only prevent infection and disease, but will also help you avoid expensive medical costs down the line.
Additionally, we will educate you about how you can maintain your pet's oral health at home. A member of our staff will show you how to properly brush your pet's teeth and will go over the best dental products for your pet's individual needs.
Keep your pet smiling for years to come. Bring your dog or cat in for an oral exam today. If you notice any signs of dental health problems, such as persistent bad breath, swollen gums, or difficulty eating, please contact us immediately.