Your Bundle Of Joy: Puppy Care 101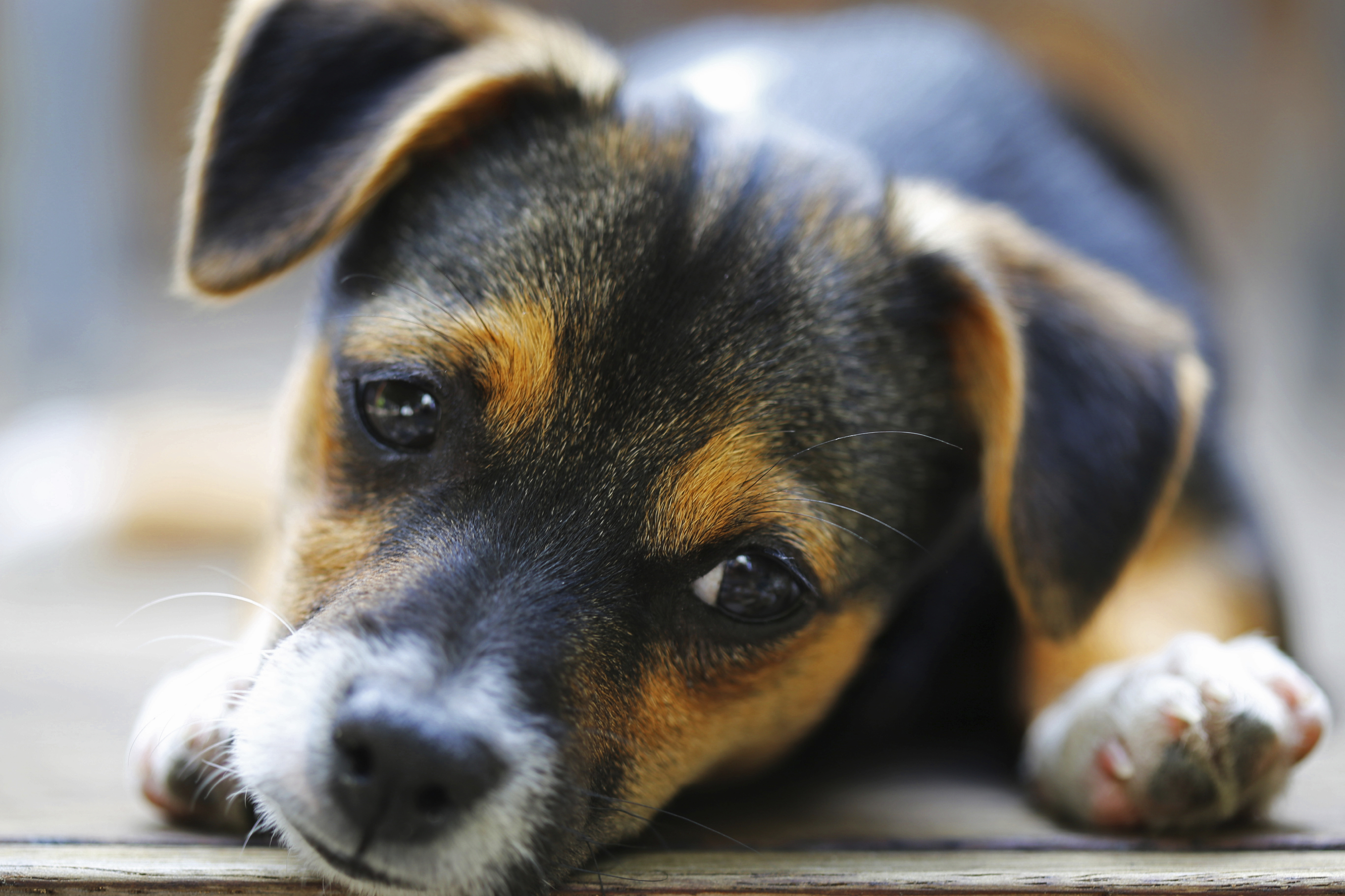 Bringing a new puppy home is truly a one-of-a-kind experience. Those adorable paws, sweet puppy breath, sleepy snuggles, and sweet kisses not only cement the bond between you and your pup, but also make the more tedious tasks, such as house training, all the more bearable during your new puppy care time together.
Your newest family member needs much more than food and water to grow into a happy and thriving adult dog. At Lone Tree Veterinary Medical Center we consider it our mission to provide you with the tools and support to help your new companion live a long and healthy life.
Time For A Checkup!
Your puppy's first wellness exam should take place shortly after you bring him or her home. Besides performing a basic exam and checking for any health problems, your veterinarian will be ready to discuss vaccinations and deworming protocols, as well as provide you with recommendations for puppy nutrition, training and socialization, and other important components of home care.
One of the most critical parts of those first few wellness visits is vaccinations. Your puppy will need to begin his or her vaccination series around 8 weeks of age. Most puppies will need 3 or 4 sets of vaccines during their first year of life, and yearly boosters after that.
Until your pup is fully vaccinated, he or she will be susceptible to a large number of potentially deadly diseases, such as distemper and parvo, so it's important that he or she is kept away from dog parks, pet stores, and other other places where dogs associate while your pup's body is building up its immunity.
Establishing a relationship with you and your pet is important to us at Lone Tree Veterinary Medical Center. These first few checkups are the perfect opportunity to bring up questions or concerns regarding puppy care with your veterinarian.
Puppy Care: The Importance of Socialization
All dogs require training and socialization to become happy and safe members of our human world. Ideally, training and socialization should start as soon as your puppy is fully vaccinated.
Socialization is achieved by exposing your new pup to a wide variety of people, places, and animals, and learning to behave appropriately in these situations. Showing off your new furry companion is one of the many delightful aspects of owning a puppy, and daily life provides endless opportunities to do just that.
Obedience Training
Besides socialization, humane and ethical obedience training is a must in order to raise a dog that can become a well-adjusted member of your family and community. A dog that behaves appropriately and is easily controlled is safer around other people and animals, and is much less likely to pose a danger to him or herself.
Although many pet owners decide to take on all aspects of their dog's training at home, the benefits of a professional obedience class cannot be overstated. We hope you will consider our Canine Academy, which offers top of the line, comprehensive obedience training for dogs of all ages and stages.  
If you haven't scheduled your puppy's first wellness exam yet, give us a call today. We can't wait to meet the newest addition to your family!