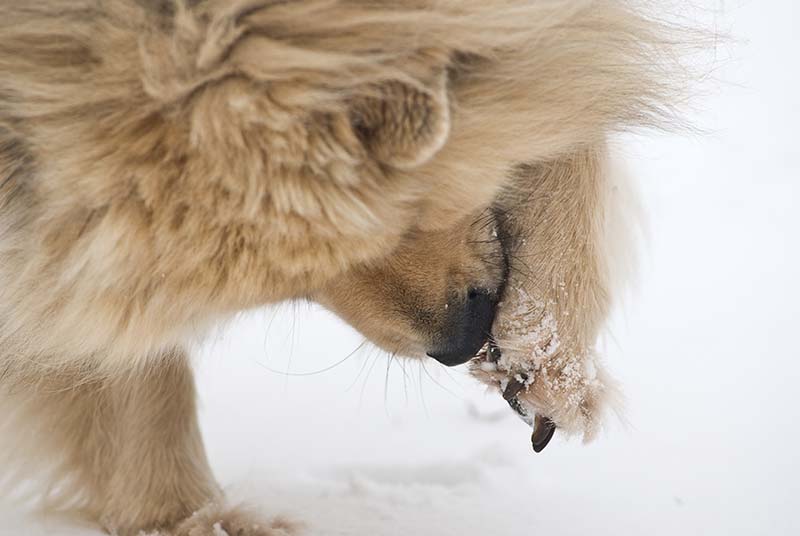 Our pets rely on their paws to transport them everywhere they need to go and in all types of weather, and it is easy to assume that their paws can withstand whatever Mother Nature throws at them. Unfortunately, cracked pads, frostbite, chemical burns, and more present numerous hazards to the well-being of our pet's paws, especially, this time of year. With this in mind, the team at Lone Tree Veterinary Medical Center would like to walk you through the basics of winter paw protection for your furry loved one!
Adorable Anatomy
Paw pads are some of the cutest parts of any pet, but they also serve many important functions. Pads provide cushioning and shock absorption by protecting the ligaments, tendons, and bones from the impact of walking and running. They also provide insulation from hot and cold surfaces, as well as traction when a pet traverses across varying types of terrain. As if that's not enough, paw pads also protect our pets against bacteria, parasites, and other nasty contaminants present on any surface or terrain they come in contact with.

Over time or as a pet matures, the surface of the pads will become more tolerant to heat, cold, and rough surfaces. That doesn't mean, however, that they don't need some additional protection and care during the winter months, especially, when exposed to extreme cold, ice, and chemical de-icers.
Continue…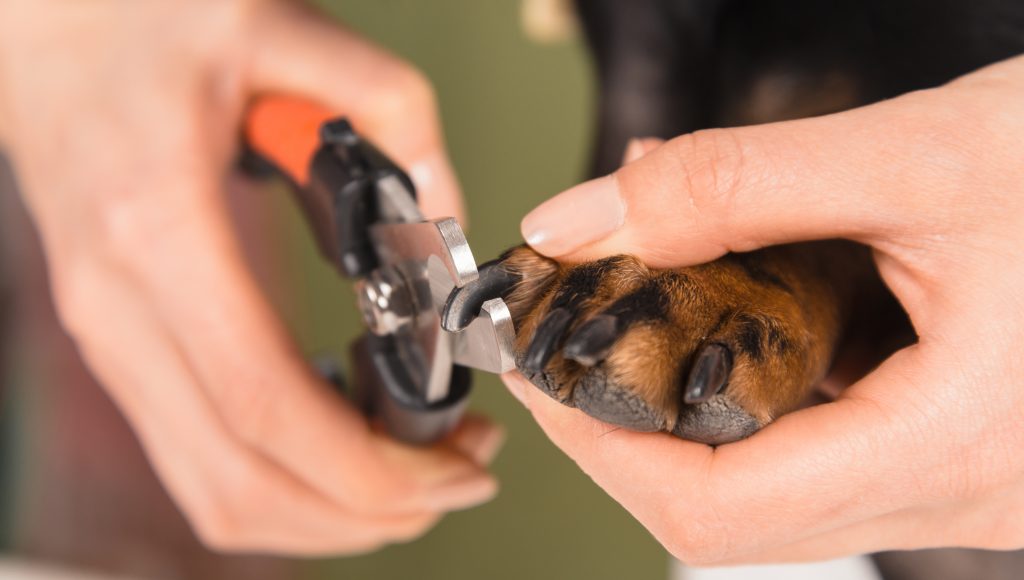 Have you been hearing the telltale click of Fido's nails on your kitchen floor lately? Has Whiskers taken to shredding the corner of the leather sofa again? If so, it may be time to trim your pet's nails.
For many pets and their owners, pet nail trimming can be a task that invokes fear and dread. Your friends at Lone Tree Veterinary Medical Center understand your apprehension and want to help you get started on this important health and wellness task.
Hairballs are an unfortunate part of life for most cat owners. That low, hacking sound you can hear from anywhere in the house is the telltale sign that kitty is about to deposit hairballs in the least convenient place possible.
While it's easy to assume that coughing or vomiting in cats is caused by a hairball, this isn't always the case. Frequent coughing or vomiting in cats is not normal, and may indicate an underlying health problem.
Hairballs 101
Hairballs are the result of undigested hair left over from our cats' fastidious grooming habits. Hairballs (also known by their scientific name "trichobezoars") are not actually ball shaped; rather they are cylindrical, taking the shape of the cat's esophagus as they are regurgitated. No cat is immune to hairballs, but longhaired varieties are certainly more prone. Continue…