The Fine Art Of Dog Walking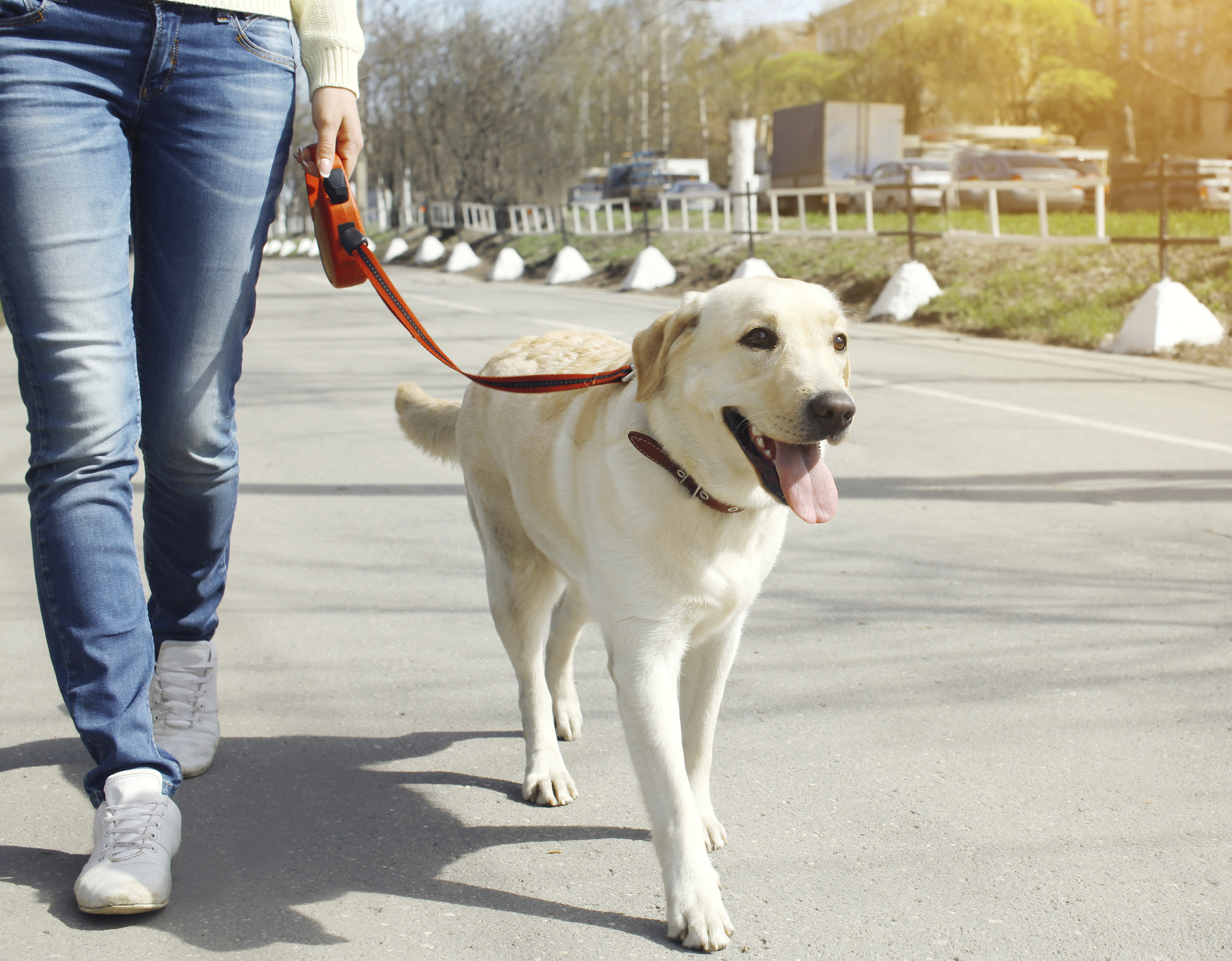 Spring has arrived on the Front Range, and we couldn't be more excited at Lone Tree Veterinary Medical Center! If the fresh breeze and beautiful scenery are calling you to get outside and explore, chances are your dog feels the same. What better way to celebrate the arrival of this delightful season than with an invigorating walk with your best pal?
The Benefits Of Dog Walking
Like us, our pets' bodies are built to move. Pets and people alike can experience lethargy, depression, and other serious health issues when regular exercise and fresh air are neglected.
The advantages to picking up that leash and heading out the door on a regular basis are many:
Daily walks promote weight management for both dogs and people

Regular exercise helps to keep your dog's, as well as your heart, lungs, and muscles strong, as well as reduce joint pain and improve mobility.

Walks provide plenty of opportunities for socializing and interacting with your community

Walking with your dog helps to reinforce his or her

training and socialization

skills, including basic commands and loose leash walking.

20-30 minutes of exercise per day can alleviate excitability and behavior problems in dogs. A tired dog is a happy dog!

Fresh air and sunshine are good for the mental and physical health of all creatures. Safe sun exposure not only feels good, it's an important source of vitamin D for dogs and humans.

Dog walking is a wonderful bonding activity for you and your dog. Leave your devices at home and take this opportunity to soak in your gorgeous surroundings with a happy dog.
Dog Walking Must-Haves
As much as we would all love to just walk out the door unencumbered, safe and effective dog walking requires a few basic supplies:
A collar with current ID tags is a must for all dogs, especially when leaving the home or yard. If you have not had your dog microchipped yet, consider doing so for added safety.

Now that the spring walking season has begun, make sure your dog is up to date on all vaccines and parasite preventives.

Call us

if you aren't sure or to schedule an appointment.

Obviously you will need a leash to walk your dog! We invite you to consider an alternative to the traditional leash-and-collar arrangement: the Wonder Walker halter system is a safer and more effective tool to manage your dog during walks.

Dog waste is not only unpleasant, it also pollutes our environment. Be sure to bring along plenty of biodegradable bags to clean up after your pet.
Getting Started
If you and your dog have been couch potatoes this winter, start off with shorter walks, building up to longer distances over time. Be patient with your pup if his or her leash skills are a little rusty, or consider enrolling him or her in one of our Canine Academy classes to bone up on those obedience skills.
Happy walking, from all of us at Lone Tree Veterinary Medical Center!