Posts Tagged: cat communication
Cat owners know the unique joys and challenges of life with cats. You want the best for your cat, but sometimes figuring out what these notoriously fickle creatures want and need can feel like  dancing on the tip of a pin!

Still, we adore cats at Lone Tree Veterinary Medical Center and we've seen a thing or two over the many years we've been taking care of our clients' cats. We've come up with the top 5 things cats hate and what you, as a loving owner, can do about it!

Continue…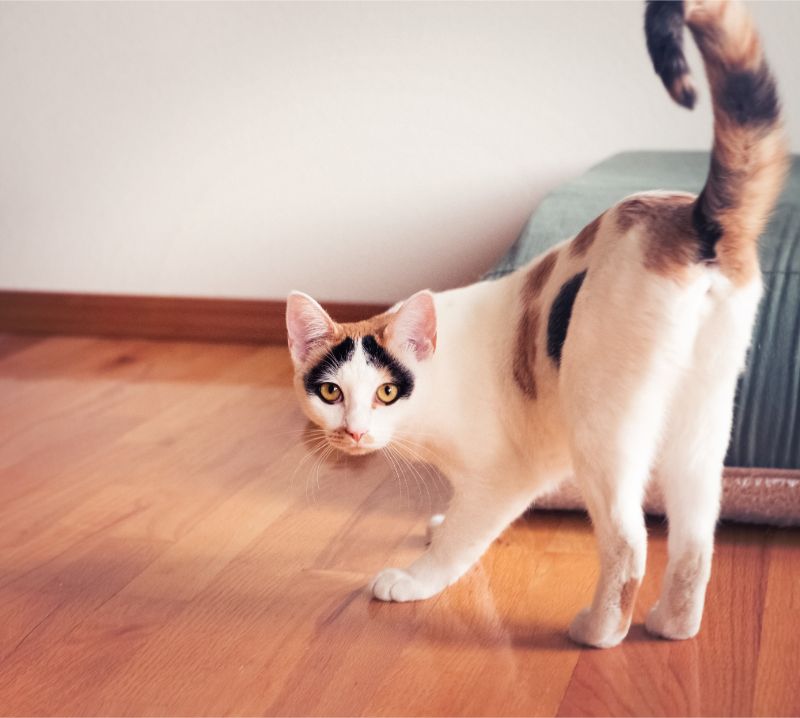 We may not speak the same language as our cats, but that doesn't mean they can't communicate effectively with us. While often appearing independent and aloof, cats are constantly communicating their mood, likes, and dislikes with us through that beautiful hind-end appendage, their tail!

When you know what to look for, a cat's tail can be a wealth of information. With careful observation, and a little help from us at Lone Tree Veterinary Medical Center, you'll be understanding "cat speak" in no time!
Continue…