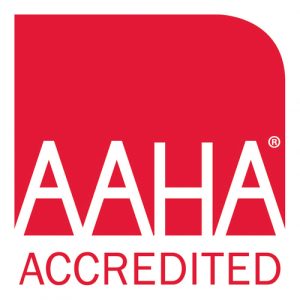 You've probably seen or heard the term "AAHA Accredited" while in our facility or visiting our website…but, what does it really mean and how does it affect you and your pet?
Here at Lone Tree Veterinary Medical Center, we take immense pride in our AAHA accreditation and are delighted to share with you the ways in which this esteemed designation benefits your pet.
What is the AAHA Accreditation?
AAHA is the acronym for the American Animal Hospital Association, a professional organization founded in 1933, for the purpose of establishing a respected and reputable accreditation program for veterinary hospitals. As the only organization in the United States and Canada that provides accreditation for veterinary hospitals, AAHA represents the 'gold standard' for veterinary hospitals across North America.