The New Lone Tree Vet App: Care at Your Fingertips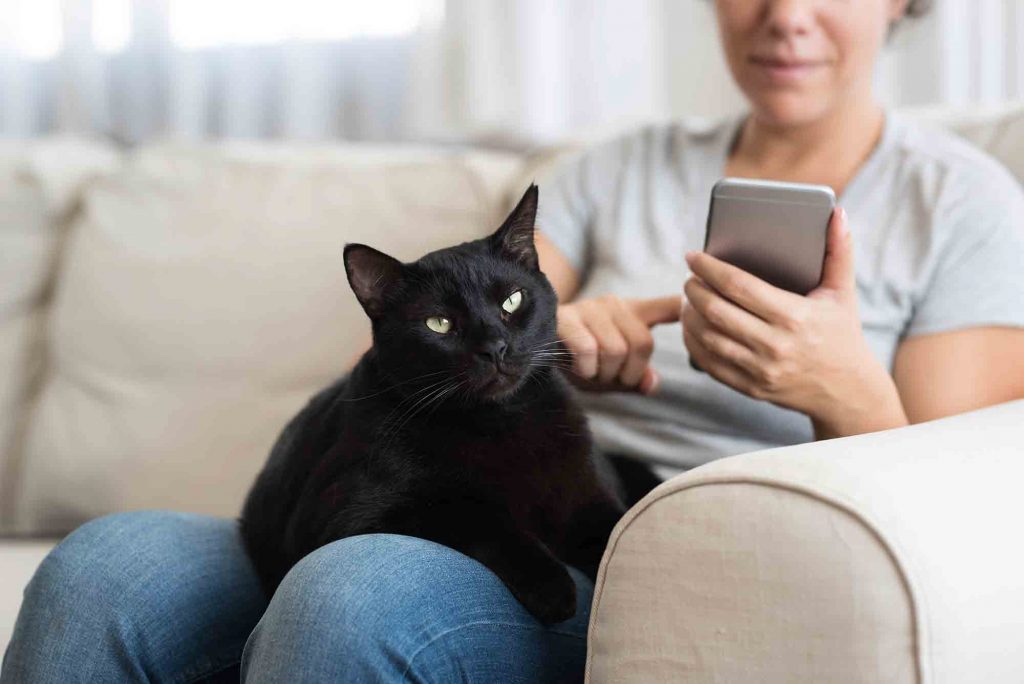 Did you know that we now have our very own App? At Lone Tree Veterinary Medical Center, we recognize that the benefits of smartphone technology are far reaching for our patients and their families, and it's our pleasure to bring this service to your fingertips. We are excited to announce the launch of our new Lone Tree Vet App, available free of cost, for both android and iPhone! You can download our new App by searching Lone Tree Vet in your App store or by simply following the links above.
There's an App for That
With our new App, you'll have easy access to your pet's vaccine information, be able to request an appointment or food product, get a reminder or message from us, and post your pet selfies — all from the convenience of your phone.
You'll also be able to participate in our new Rewards Program, where you'll earn a paw print for every $100 you spend during your visit at our facility. Once you reach 16 paw prints, you'll receive a $100 gift credit on your account to be used on your next visit for any of our services, as well as products available in our lobby retail shops. These benefits and so much more, are what the Lone Tree Vet App has to offer!
The Lone Tree Vet App
At our facility, we're all about convenience and our LoneTreeVet App carries on this tradition by providing you with the following services:
Request appointments – Schedule appointments for your pet at your convenience.
Call or email us – Reach us immediately with a tap of your finger.
Reorder medication or food – Provide your pet with the therapeutic food or medications it needs for easy pickup at our facility, or access our online store for home delivery.
Receive updates and alerts – Pet food recalls, special promotions, and other important information will be passed along to you instantly via our app. You'll also be able to receive an update after your pet's surgery.
View your pet's upcoming services – Check on your pet's scheduled appointments, upcoming vaccinations, and other services.
Receive important reminders – Request to receive reminders for when it's time to administer your pet's monthly heartworm and other parasite preventive medications.
Join our Rewards Program – Earn a paw print each time you spend $100 on services or products during a visit at our facility. Once you reach 16 paw prints, we'll reward you with a $100 credit on your account to use on your next visit!
Use our resource database – Get links for researching pet diseases and symptoms from reliable sources; you'll also have access to our blogs (we have well over 100 topics!)
Easy access to our Facebook page – Stay on top of our latest photos, videos, announcements, latest blogs, and other information right from your phone.
The Benefits Add Up
We rely on apps each day for a wide variety of things and because they make our lives easier, we didn't want you and your pet to miss out on the convenience and flexibility that this technology offers. We also hope you'll enjoy the benefits of our new Rewards Program!
All of us at Lone Tree Veterinary Medical Center are happy to answer any questions you have about using our new mobile technology. Just give us a call!