Wouldn't it be wonderful if your puppy or dog arrived at your doorstep with perfect manners? Unfortunately, we all know this is hardly the reality. All dogs, regardless of age, require at least some training in order to learn how to navigate life with humans. At Lone Tree Veterinary Medical Center, we understand the importance of humane obedience training. That's why we employ a full-time certified dog trainer and offer a wide variety of training options in our Canine Academy program.
Behavior Matters
A well-behaved, properly socialized dog is a joy to be around and makes for a much safer environment. Untrained dogs pose a risk to other people, animals, and themselves, making obedience training as much about safety as it is about good behavior.
Properly trained dogs are also easier to bring along on hikes, camping trips, and other outings. Being able to include the family dog in your adventures is fun for everyone, and these shared experiences add up to a wonderful life together. Continue…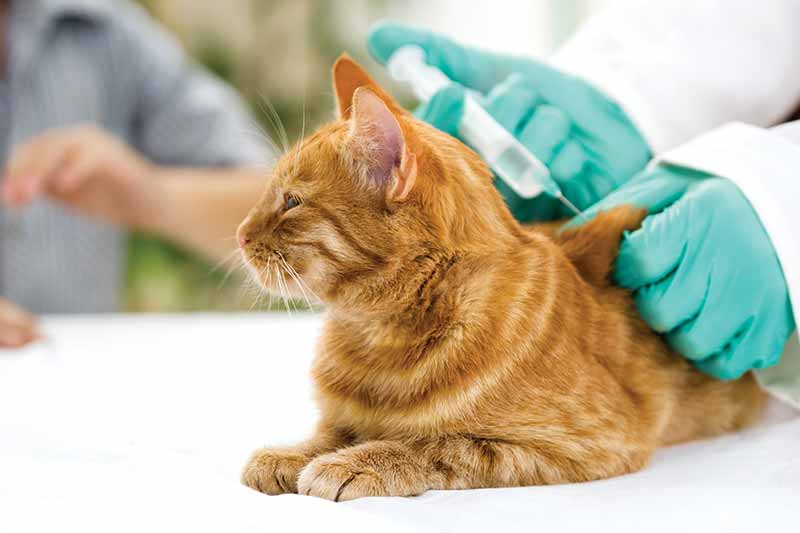 Most of us know that our pets need to be vaccinated, and when we follow through with their regular wellness exams, this is usually done during the exam within the appropriate time frame. Knowing which vaccines your pet needs, however, as well as why and when, isn't always something that's widely understood by pet owners.
Since August is National Immunization Awareness Month, we at Lone Tree Veterinary Medical Center can't think of a better time to discuss this important component of pet care.
Core and More
Pet vaccinations are designed to protect your pet against infectious diseases that could be fatal or greatly reduce your pet's quality of life. Some are mandatory and some not. To add to the confusion, they're not all given on the same schedule or at the same time.
Vaccines are categorized into two major groups as follows:   Continue…