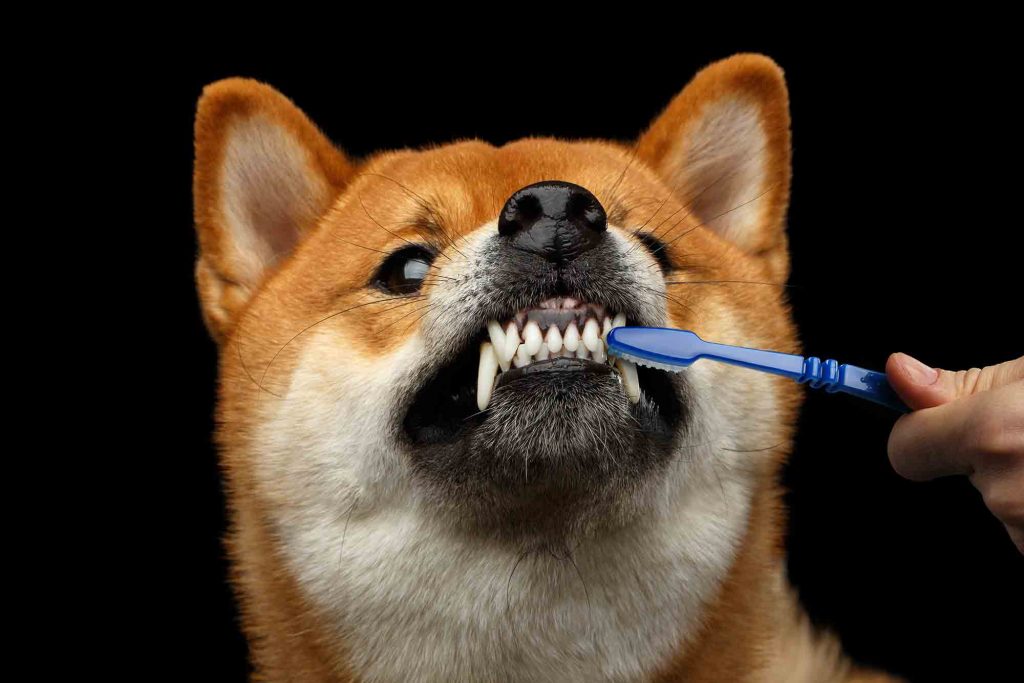 Can you imagine never brushing your teeth? The idea probably seems distasteful to you, but it's an unfortunate reality for many pets.
Studies show that roughly 73% of cat owners and 43% of dog owners admit to never having brushed their pet's teeth. While this may not seem like a serious issue for your pet, poor oral hygiene can lead to periodontal disease, pain and tooth loss. Moreover, the bacteria from dental disease can spread throughout the body leading to systemic health issues and a shortened life span.
If you've never given much thought to your pet's oral health, it's not too late to start taking care of their teeth. While there are several ways you can help keep your pet's teeth healthy, daily tooth brushing is the single most effective way to prevent dental disease and associated problems.
The purpose of pet tooth brushing daily is to remove the sticky plaque that develops on the teeth before it hardens and forms into tartar. Unfortunately, once tartar has formed, it cannot be brushed off and will require a professional dental cleaning to be removed.
It's hard to believe another year has come and gone, but here we are in 2018! Facing a brand new year is both exciting and daunting, offering us the possibility of starting over in many areas of our lives, such as health and wellness and work habits.
Along with upgrading our personal lifestyles, pet wellness can and should be on the forefront of our New Year's resolutions. Our list of ideas are designed to be simple and effective ways to give your pet a healthy boost in 2018!